"You fellas have too much time on your hands!"
We heard that a few times over this last weekend when the Institute took the Random Excuse Generator to the 12th National Historical Machinery Rally on the banks of the Murray River at Murray Bridge in South Australia. We thought it was pretty funny coming from somebody who might have spent eight or nine thousand hours repairing an old tractor they'd pulled out of a swamp!
The biennial rally is the biggest rally of old traction engines, farm equipment and historical working vehicles in Australia, bringing together most of the restorers' clubs and associations in one place. It's an immense event covering numerous acres, full of hooting, smoking, whistling machinery, most of it beautifully restored or at some point on the way there.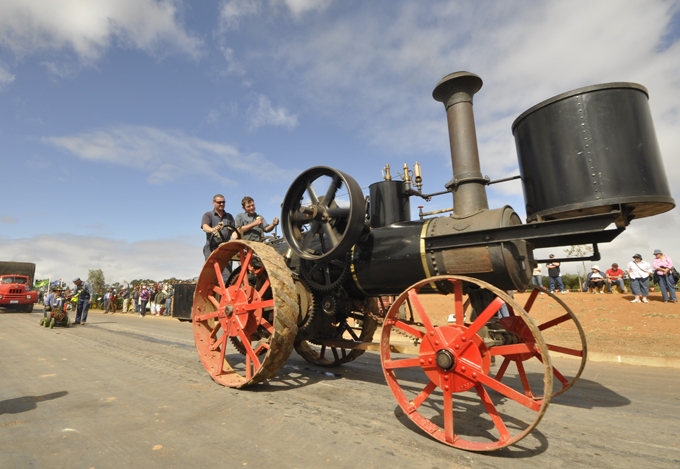 It also attracts a very pleasant, chatty bunch of people who have a really good time together. They're very accomplished shed dwellers with an amazing range of skills between them and a fair willingness to share them. So it was a good place for the Institute to take Hoke's Random Excuse Generator on a rare outing and show people some of our products along with a few pieces of our remarkable Hoke's Tool Co. collection.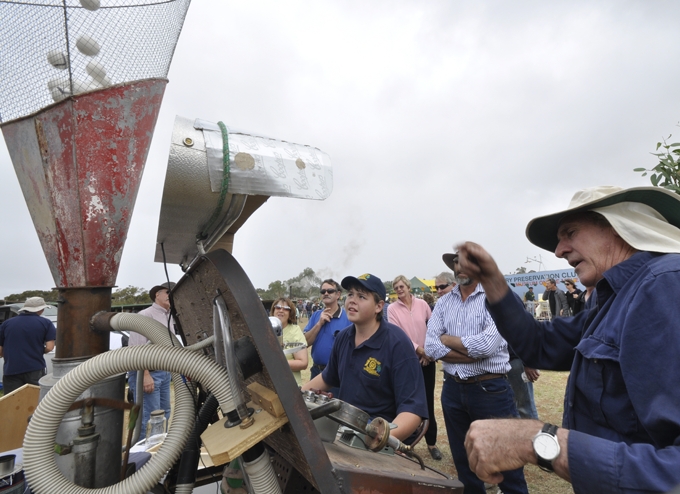 The Random Excuse Generator got a big workout – IBYS Technical Director Dr Chris Block was obliged to make numerous running repairs as the REG seems to have acquired the ability to make excuses for itself (there's clearly a feedback issue here).
Over the weekend we signed up a number of new Institute members, added a lot of people to the email address list, took orders for t-shirts (because we sold out over the weekend) and held a draw for a valuable Hoke's Tool Co. Trivia Drive. T-shirts and Certificates of Membership will be in the mail in the next few days. The lucky winner of the Trivia Drive was John Becke of Yanco in New South Wales. John was exhibiting a 1952 Norman generator set at the show, and is a member of the Riverina Vintage Machinery Club.
For us it was all worthwhile, seeing the slow smiles come over people's faces when they realised what we were up to. We met lots of terrific people that we would like to participate in our online activities and put their sheds – which would be some of the most interesting to be found anywhere – up on our site. Stay in touch and thanks to all those people we met over the weekend who made it such a good experience.
Mark Thomson
Advanced Research Director