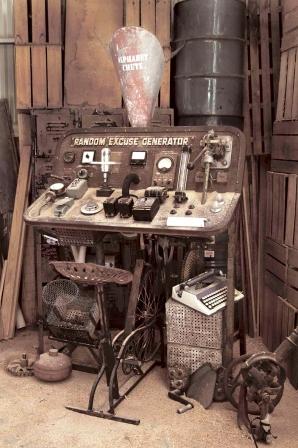 Dr Chris Block and I recently completed a trial run of the reconstructed Random Excuse Generator – the little known masterwork of mechanical genius Henry Hoke.
It was a great occasion: achieving a sort of closure to many years of hard work by Dr Block (who is the Technical Director here at the Insitute) and I.
A film crew was present to record the final triumphant moments and it is viewable on Youtube at:
http://www.youtube.com/watch?v=F_CvIg_z1rM
We are endeavouring to present the REG at a number of public events in the upcoming year.